About the Photographer
ZENZO CHRISTOPHER NKOBI *1939 – †1993
The Zenzo Nkobi Heritage Photo Collection
With thousands of sons and daughters of the soil crossing our Zimbabwean borders to fight for the liberation struggle, many were to get varied duties — depending on training — these ranging from communication, intelligence right up to being on the battlefront.
However, one such profession that could have been largely overlooked and questioned on its relevance is that of photography.
SPOTLIGHT! FROM THE GALLERY
1980 FREEDOM AT LAST!
Powerful Photographs of the election preparations and election day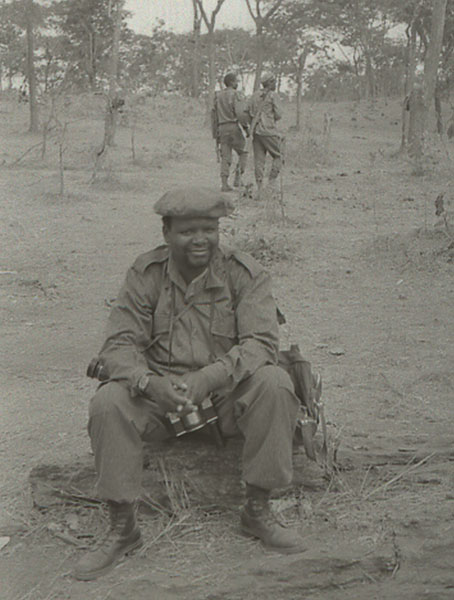 Zenzo Nkobi: a hero of the camera
Zenzo Nkobi first took up the camera as a form of "Avtomat Kalashnikova 1947 (AK47) rifle", a lot of people back then would have looked at him, wondering at what contributions was he making towards liberating the country. Most would have laughed at home seeing him walking around the Zipra camps with his cameras and lenses, "shooting" at everything he thought relevant.
However, 40 years after the country attained its Independence, Nkobi's contribution to the liberation struggle is becoming obvious. His works are becoming even more relevant as historians and ordinary citizens are now largely relying on his photographic works to chronicle ZAPU and Zipra's contribution to the liberation struggle and further give a timeline to the journey to Independence.
Zenzo was born at Dombodema Mission, in south-western Zimbabwe in Bulilima. Nkobi's father Thomas Nkobi, left Zimbabwe for South Africa soon after his birth, where he spent the rest of his life in politics, rising to the top echelons of the African National Congress.
Zenzo remained in Zimbabwe, where he was raised by his mother and went to school, trained as a teacher, and then went to teach at a rural school not far from the Botswana border. As a teacher, Zenzo was to encounter the cruelty of the colonial government once more when he was accused of teaching small kids anti-Smith songs and true indeed he would compose some songs in Kalanga or iSiNdebele which were talking about the regime. He then crossed the border to Botswana with the intention of joining the armed struggle.
From Botswana, he went to Lusaka, and made contact with ZAPU there. It was at that time that he first made the acquaintance of his father and developed a close relationship with him, as they were now both engaged in the liberation struggle within the region. He then worked within the publicity department in ZAPU offices, providing photographs for many ZAPU publications. He then went to the German Democratic Republic (East Germany) on a scholarship to be trained as a photographer. He studied there for several years, proceeding beyond the first degree to complete his Masters.
He returned to Lusaka on numerous occasions and became something resembling an official or semi-official photographer for Zapu. He met and married a German woman by the name of Edelgard, and they raised two daughters together, eventually settling in Bulawayo after 1980. During the armed struggle he accompanied the ZAPU President, Joshua Nkomo, on numerous occasions, both to the military and refugee camps in Zambia and to international meetings and recorded the activities on film.
Zenzo returned to Zimbabwe before independence and began recording the events of the 1980 election campaign. After independence, he continued chronicling public and political events, particularly those relating to ZAPU, but was not employed, and established his own photographic studio in order to earn a living. The artistic side of his personality seemed to predominate, however, and the business did not succeed. Later he joined the staff at the Bulawayo Polytechnic where he taught Photography until he died suddenly in 1993. He was survived by his two daughters and widow Edelgard. When Zenzo passed away, Edelgard safe kept a large portion of negatives and passed them on to her children after her own passing in 2006.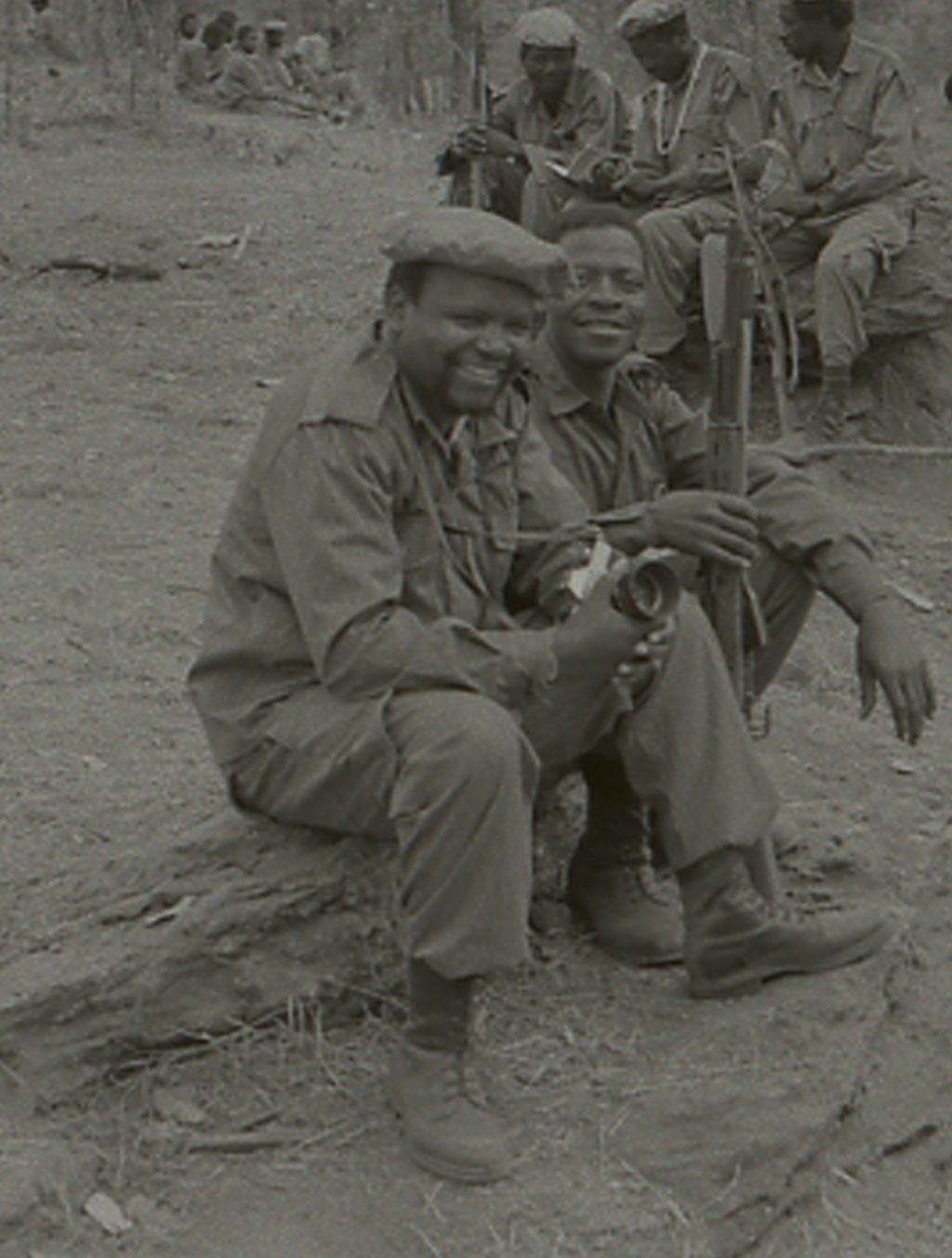 A picture is worth ten thousand words. 
by Fred R. Barnard