ZENZO NKOBI HERITAGE PHOTO COLLECTION
Zimbabwe in the Struggle
The Zenzo Nkobi Photo Collection
As we mark over 40+ years of independence on April 18th, we join the people of Zimbabwe not only in celebrating but also in reflecting on the lives of the thousands of our fellow compatriots whose selfless sacrifice brought about independence. Our goal is to ensure that their sacrifice doesn't go unnoticed and that everyone's contribution regardless of the scope or political affiliation, is honored. The TGSCCC is in the process of negotiating a partnership with local universities and other relevant organizations with the aim of establishing a memorial library whose main feature will pay tribute to all the heroes of the armed struggle.
New Initiative:

 Preserving and Promoting the Kalanga Cultural Heritage
THE ZENZO NKOBI HERITAGE PHOTO COLLECTION PROJECT
THE ZENZO NKOBI HERITAGE PHOTO COLLECTION PROJECT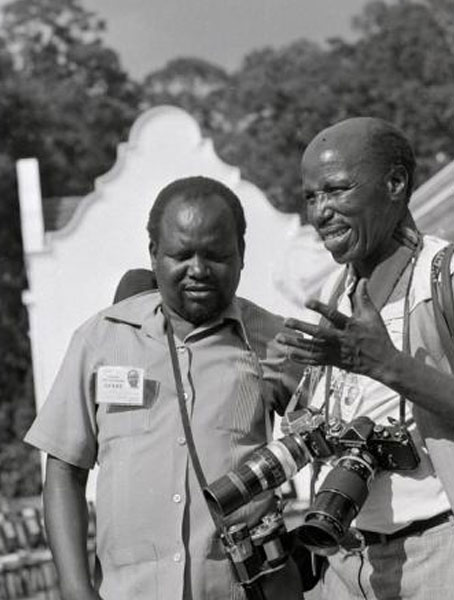 This a project proposal to hold a commemorative photo gallery exhibition at the TG Silundika Cultural Community Centre. The exhibition's main feature will be 500 photographs (the first batch) of the thousands of images of the liberation struggle captured by the late Zenzo Nkobi during the liberation struggle. With video and multi-media programs, visitors will learn more about the history of the liberation struggle from the Zapu perspective. Thousands of the remaining Zenzo Nkobi Gallery photos will eventually be printed and stored permanently at the TG SILUNDIKA CULTURAL COMMUNITY CENTRE and accessible to ordinary citizens, research parties and historians.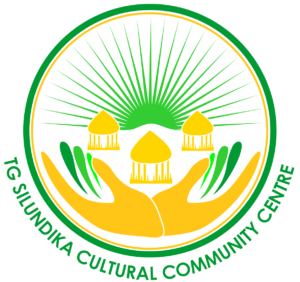 Project Objectives
-to display and exhibit 500, the first batch of the thousands of images of the liberation struggle captured by the late Zenzo Nkobi
-to honor and commemorate the sacrifice made by Zimbabweans during the struggle
-to highlight the historical significance of ZAPU's contribution in the country's liberation
-to initiate a process of open dialogue, discussion and debate on the various issues surrounding the liberation struggle.
Beneficiaries
Even though the people of Bulilima District are the direct beneficiary of this project, Zimbabweans in general will find connection with the war time experiences of the brave men and women who  played a part in the country's liberation. Academics and researchers will find a wealth of material to help their research. Bulilima District will benefit directly from the local and international tourism this project will generate.
Expected Outcomes
The general key deliverable of this project is to create an enlightened society which is conscious of the sacrifices made during the war of independence; a society that is proud of its history.
Get In touch with the Project Managers
Anticipated Expenditures
| | | | |
| --- | --- | --- | --- |
| Description                                       | Quantity | Unit Cost | Amount |
| Location Site Rental (TGSC Community Centre) | | free | |
| Banners | 5 | $50.00 | $250,00 |
| Catalogue Design/Production/Printing | | | $500,00 |
| Gallery Sitter's Fee | 5 | $100.00 | $500,00 |
| Name Tags | 500 | $0.50 | $200,00 |
| Printing | | | $500,00 |
| Reception: (Catering -All Occasion Catering & Events Company) | | $1000.00 | $1000,00 |
| Security | 5 | $100.00 | $500,00 |
| Wall Paint | | $100.00 | $100,00 |
| TOTAL | | | $3.650,00 |
A picture is worth ten thousand words. 
as stated by Fred R. Barnard, of Printers' Ink, 10 March 1927
1980 ELECTION DAY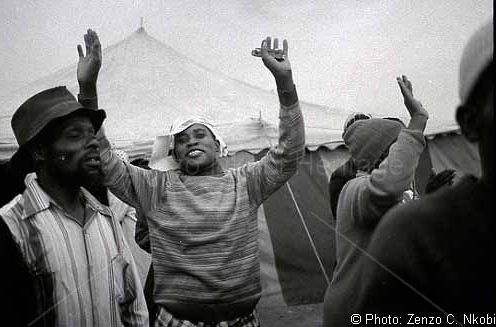 1980 JOSHUA NKOMO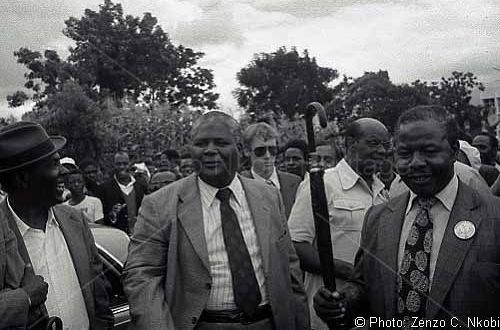 1980 Parade in Matabeleland